Strategy 365 – Your first choice for Microsoft Dynamics 365
Strategy 365 is a Microsoft Silver Partner, ClickDimensions Partner, and Scribe Certified Partner, specialising in Microsoft Dynamics 365 (formerly Dynamics CRM) and associated technologies.
Choosing the right platform for your CRM strategy is the easy part – Microsoft Dynamics 365. Choosing the right partner to implement that strategy is more of a challenge. Find out how we differ from other CRM partners, or read more about us and how we operate.
Get in touch to see how Strategy 365 can help you maximise the potential of Microsoft Dynamics 365, or browse our service pages to learn more about how we can assist you and your business.
Strategy 365 Introduction
Just some of the companies that we work with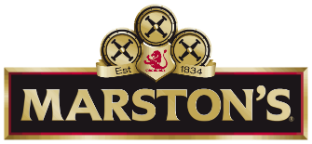 Some comments from our clients…
The feedback I've had from our team has been fantastic, they love this new feature, it's already saving them loads of time.

Rob, Billing & Marketing Manager - Telesis
Brilliant service from Strategy 365 once again!

Matt, IT Manager - Stobart Energy
Strategy 365 have helped us implement many successful projects as well as providing first-rate CRM support for our business. They have excellent agile project management skills and their systems have proved efficient and reliable. I've found them to be professional, honest and a pleasure to work with.

Mark, Project Manager - Marston's PLC
Strategy 365 saved us a considerable amount of money on our CRM solution, as well as gaining functionality. They managed the whole process for us with great efficiency.

Paul, IT Manager - SSC Laser
Your support team has been really helpful and have provided easy to follow instructions - I usually find suppliers miss out one or two vital steps or they send out-of-date guides.

Matt, IT Manager - Stobart Energy
Absolutely fantastic migration; there were no issues. You have done a fantastic job and gave us confidence and reassurance at each step of the process.

Tom, Managing Director - Premier Advisory Group
Just wanted to let you know I've left Strategy 365 a 5 star review on Google on behalf of Diversity Travel as I'm so consistently impressed with your service.

Tom, Content Coordinator - Diversity Travel
You're the best!

Shawnee, Customer Relations Manager - Think Telecom